Home
Pictures
Links
---
All Demos
Horizon
Lets disco
Split
Bonanza
Love this now
Beatable
The winner
Bountyhunter
Looking Good
Dollyparty
Code is an art
Xpertelligence
Hacker monitor
Lyrix-monitor
Snake or die
Aloos
Biltandborste
Last Traktor 3
Sphaeristerium
The Wild Bunch
Super Swap Sweden
Hell_no!
Kjer's sinus balls
It's moving
World record
Contribution
Sssinus Maker v4.0
Lamedemo
E.C.I.
Why think
Pumpitup
Consol
Animax
Running demo
Oh shit
CS-Running demo
Release date:1988-02-02? Download CS-Running demo.prg
The main part has a lot of ripped figures from games running over the screen.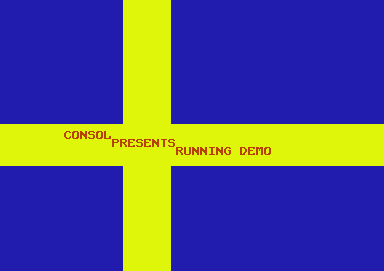 Intro by Kjer.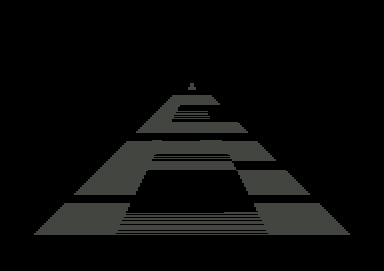 A scroll going inwards by Kjer.

Just an escos.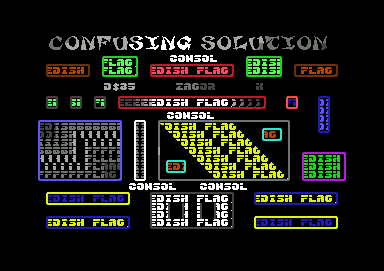 A lot of scrollers by Bagder.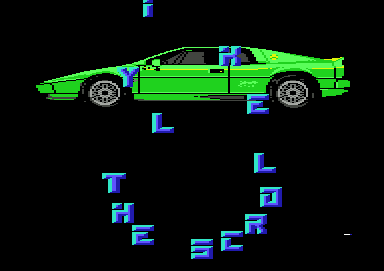 A scroller by Kjer.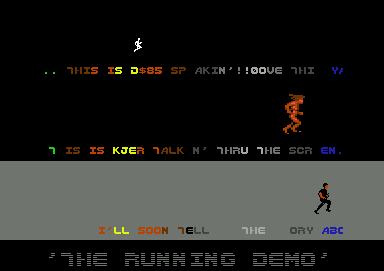 A lots of animated well known and less well known characters running over the screen. "The running demo", or "the escape from the left border" as the subtitle was :-)
Download all demos in one zip file!