Demo file #1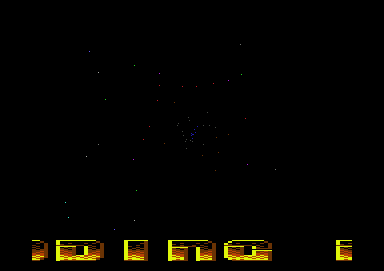 Kjer with a rotating starfield.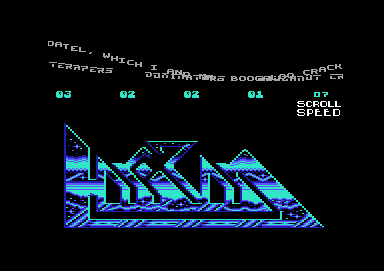 Kjer with two DYCP going in different speeds.
Demo file #2

An animated multicolor, highresolution net by Kjer. The scroll has proportional fonts, but notice how the "j" is placed under the "K".
Demo file #3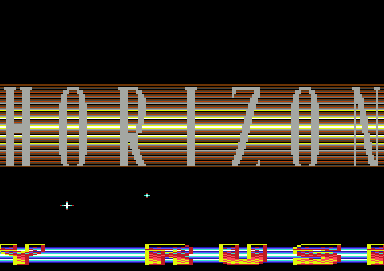 Rush with our name twisting around a colorbar.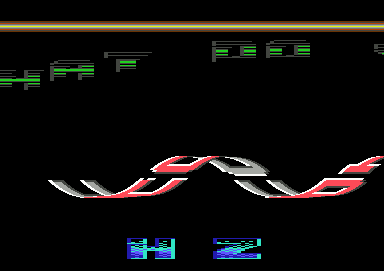 Rush with a twisting scroller in the sideborder.
Demo file #4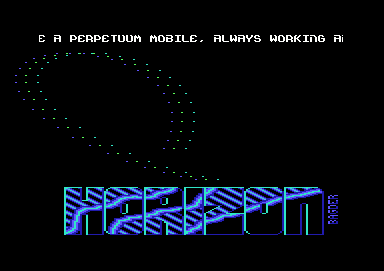 Bagder and a DYSP.

Bagder and 6 splits.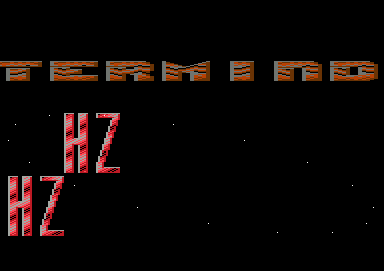 Mastermind and some dots in the sideborder.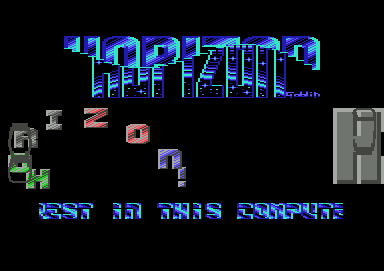 Bagder is deciding which logo to use, and some stretching sprites over a DYSP.
Demo file #5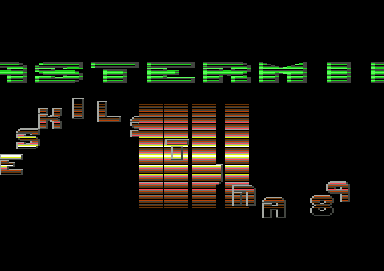 Mastermind with a DYSP over horizontal moving colorbars.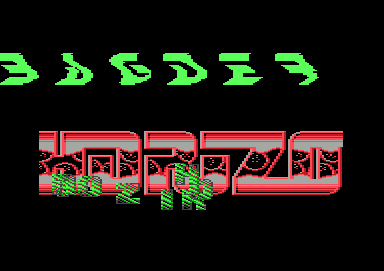 Bagder and a waving scroll.