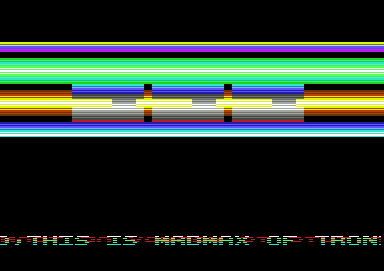 Nice scroller with a mirror version going the opposite way.
Colorbars above are both below and in front of logo.
By Bagder.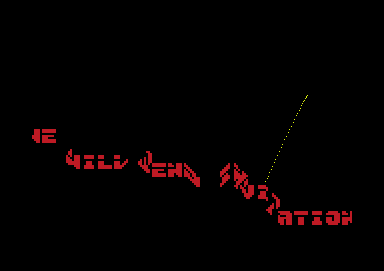 Kjer made a strange scroller and some sinus plots.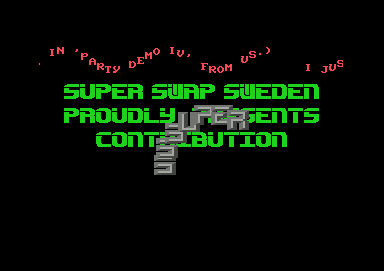 A DYCP by Bagder.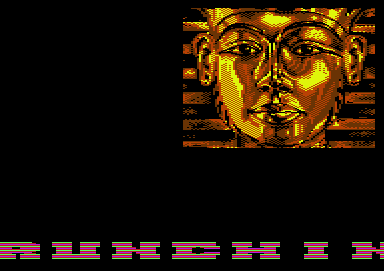 Small escos pictures bouncing around in the sideborders. By Kjer.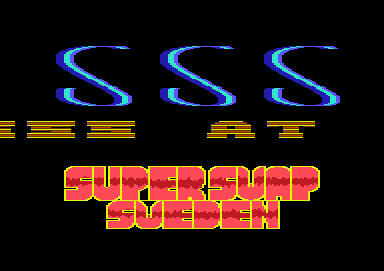 Animated SSS-logo above. By Kjer.