Demo file #1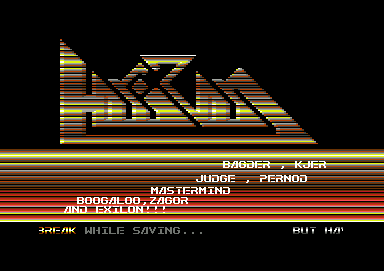 Intro.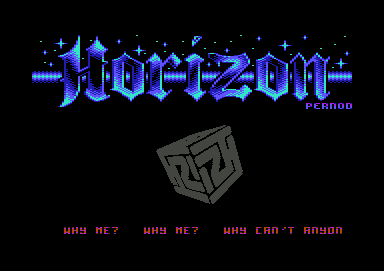 An animated box with a Hz-logo at each side (calculated at start) by Kjer.
Demo file #2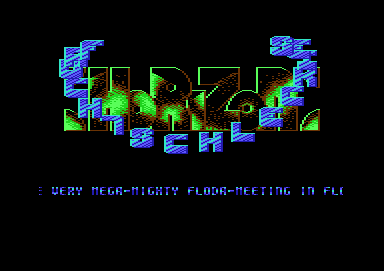 A fruchtschleckies DYSP by Bagder.
Demo file #3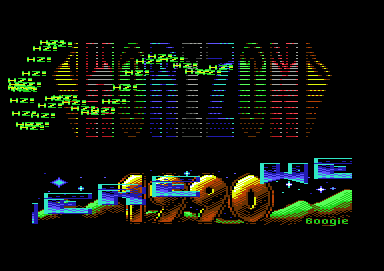 A DYSP in sideborders with a waving logo. Coding by Mastermind and layout of Boogaloo and Exilon.
Demo file #4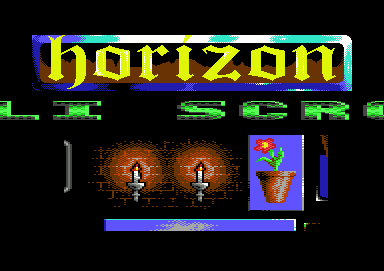 An moving FLI-picture by Boogaloo and Exilon. The logo above is a single color picture by Pernod.
Demo file #5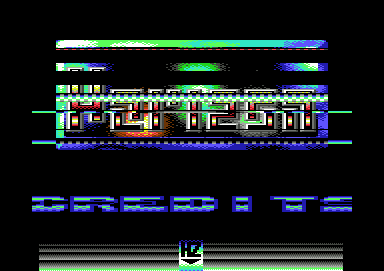 A splitting logo with color bar splits between. Coded and drawn by Judge.
Demo file #6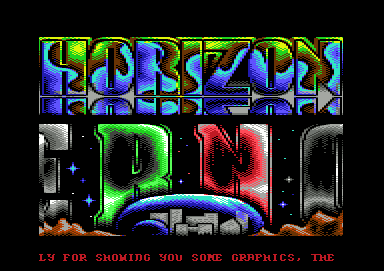 Sidewise moving logos by Pernod.
Demo file #7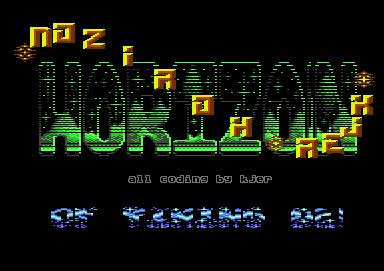 Kjer made a DYSP and a splitting logo. The background of the scroller is moving independant of the text.