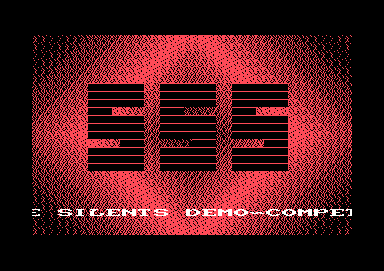 Intro with animated background.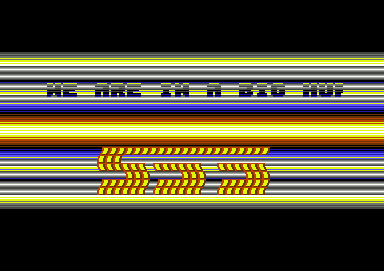 Waving logo and lots of colorbars. By Kjer and Bagder.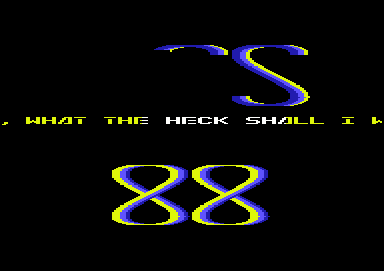 Kjer is drawing "SSS" and "88" over and over again...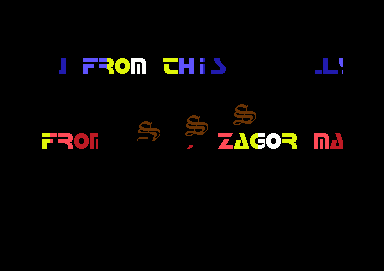 Bagder made two scrollers bounce against each other.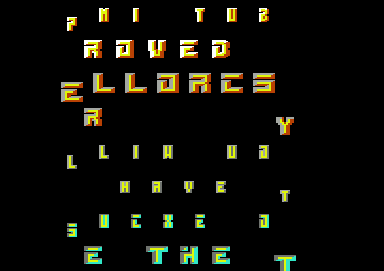 Animated font in a scroller that crawls from top to bottom. By Kjer.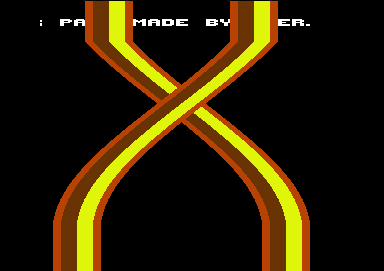 Two bars twisting around each other. Quite cool. By Kjer.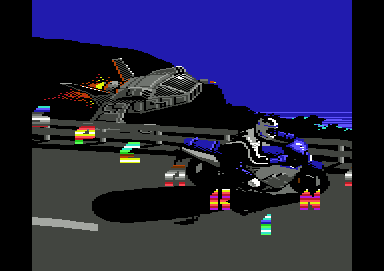 Bouncing scroller by Kjer on top of a picture put together by Zagor and Bagder.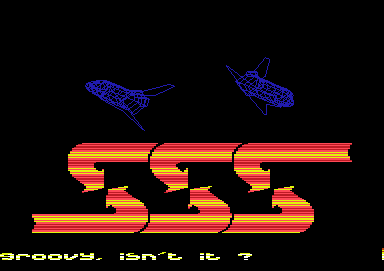 Animated star ships. Coding by Kjer.