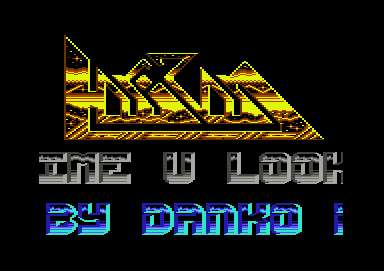 Intro with Danko music and synchronized bouncing scrollers.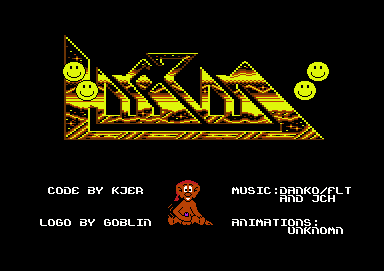 Stupid animation I've had since 1984 or so - I just had to use it someday... :-)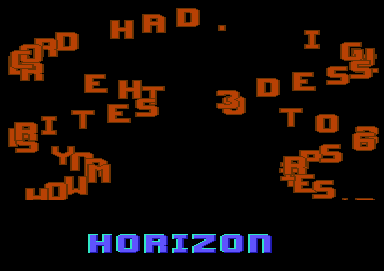 72 sprites (I think) in a DYSP scroll.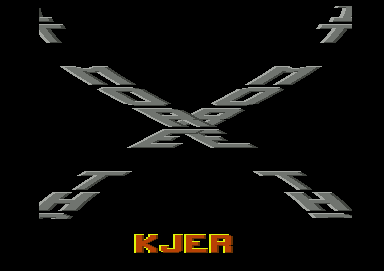 A scroller twisting around (in the sideborder ofcourse, but the picture got wrong).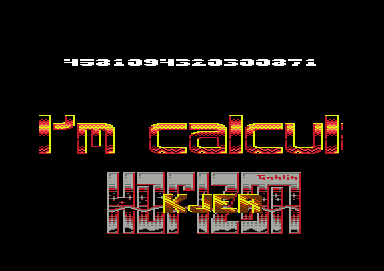 I'm calculating some VISA-card numbers while doing some graphics calculation in the background.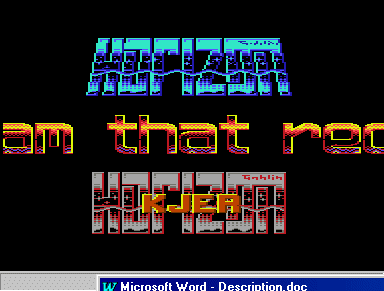 The logo will turn around the X-axis (some other animation are also calculated).